Liquid Vanadium & Formulated MDEA
Liquid Vanadium Solutions for Hot Potassium Carbonate CO2 Removal Systems
AquaChemie, in association with CellMark, USA offers the complete range of locally manufactured Liquid Vanadium solutions for CO2 removal applications in Ammonia, Glycol, Methanol, VAM & Refinery units. Liquid Vanadium solution is a complex combination of Potassium Carbonate, Vanadium Pentoxide & Boric Acid (only in Glycol plants). Potassium Carbonate or Potassium Hydroxide does the job of CO2 adsorption. Vanadium pentoxide is a corrosion inhibitor which creates a pacifying layer in the MS pipeline where the Benfield/Catacarb Solution flows through. Boric Acid, in glycol plants acts as a promoter of adsorption.
With the growing imputes on safety, quality consistency & sustainability, customers are moving away from blending it in-situ to procuring pre-blended solutions.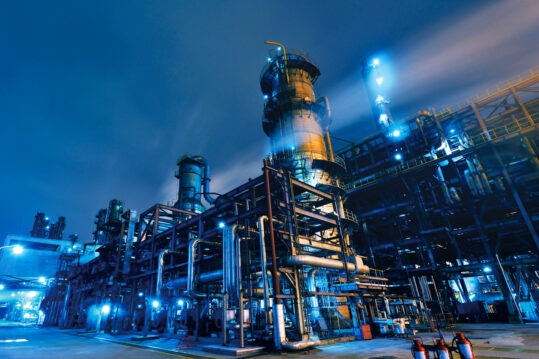 Some of the points that need to be considered while blending in-situ are as below:
Safety
Vanadium pentoxide powder is a Class 6.1 Poison and a mutagen. It has reproductive toxicity and general maternal toxicity. Handling vanadium pentoxide powder has the potential to expose unprotected workers to vanadium pentoxide dust. In addition to spillage the risk of inadvertent exposure comes from wind-blown dust or steam-carried particles deposited on plant equipment such as handrails nearby equipment
Quality
Most often, the solution made in-situ doesn't meet the process needs. Precipitation is the most common problem which is due to improper mixing. Manufacturing liquid vanadium solution is not a simple mixing process. A scientific manufacturing procedure needs to be followed which is often missed out at site as blending is done by inexperienced operators.
Sustainability
In-situ blending is normally done once or twice a year. In order to undertake this activity, operators need to be trained and blending process need to be monitored. It is a special non-routine activity which when undertaken by operators leads to several issues.
AquaChemie adds a value here through the following:
We specialize in supplying pre-blended Benfield/Catacarb solutions (generically called as Vanadium Solutions).
AquaChemie can also provide on-site support for unloading the solution directly into customers tanks. We shall bring our own pump, fittings and hose pipes to load the material into customer tanks.
Customer only needs to specify the strength of chemicals proposed by the licensor and the quantity and AquaChemie will custom manufactures the required blend.
AquaChemie shall locally manufacture the solution from our plants in Saudi Arabia and UAE. We have dedicated reactors and highly experienced team for manufacturing of these solutions.
AquaChemie can supply the material in ISO tanks, IBC's or drums to suite customer requirement.
Customer can draw sample, test the strength and then accept the delivery
Know more about other Products
AquaChemie is one of the leading suppliers of MDEA & Formulated MDEA to the refining & petrochemical industry in the region. We have partnered with some of the renowned global manufacturers to offer these products.
MDEA is used as the solvent for treating the gas streams to remove acidic gases, like H2S and CO2. The process is called as Amine Gas Treating, commonly employed in sour gas treatment & refineries.
Nowadays the most recent upcoming market trend towards absorbents for gas treatment is the utilization of special Formulated MDEA as next generation product used in oil refineries and gas processing plants as well as in LNG plants. MDEA is used in many special solvent formulations especially in combination with Piperazine to enhance its reaction rate. All these MDEA-based solvents are designed for the selective removal of H2S from H2S and CO2 containing gas streams.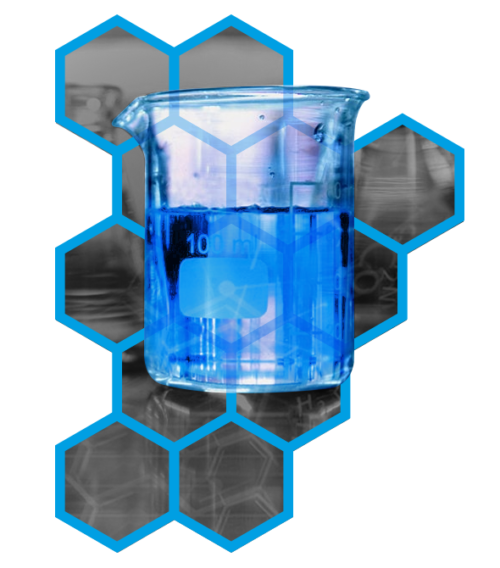 This specialty solvent range is based on today's most advanced and preferred alkanolamine for gas treatment technology, taking care of the following key attributes –