Kurita Speciality Chemicals – Water & Process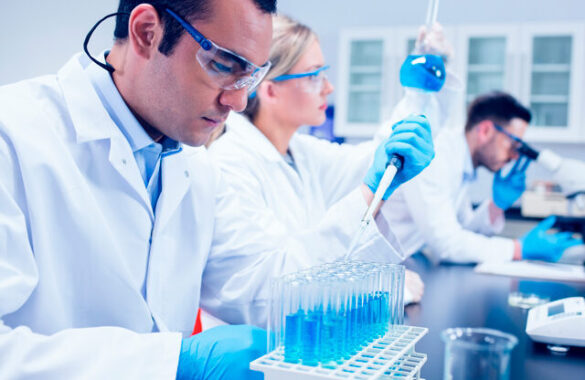 In the GCC, Kurita is our partner company for specialty chemicals used in water and process. Kurita chemicals are produced locally at state-of-the-art manufacturing facilities in Dammam, Saudi Arabia; Jebel Ali, United Arab Emirates; and Doha, Qatar.
Kurita, a company that was founded in 1949, is a market leader on a global scale for industrial water and process technologies. The Group employs about 6,600 people with a revenue of over USD 2.3 billion in March 2019(can we have the latest financials figures?). Kurita has more than 2,400 patents and large-scale R&D facilities in both Japan and Germany.
They are the market leader in Asia and among the top three worldwide because of their expertise in water and process treatment.
Solutions for Industrial and Commercial Water Systems
Kurita water treatment products and solutions help you save money by: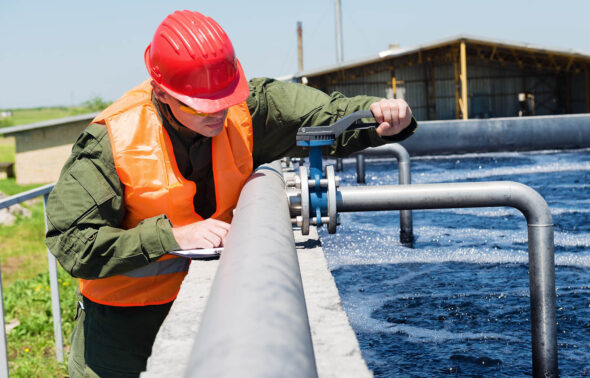 Whether you're looking for a fix for an issue that has emerged in your water treatment plant or you're inquisitive about the numerous ways to boost the profitability of your business.
We can help you solve a variety wide range of challenges of applications for industrial water treatment.  A few of these are:
Solution for Refinery Process Applications
Crude oil is transformed useful products, including fuels, process oils, solvents, lubricants, waxes, bitumen, coke, and other specialty products, such as feed for the downstream petrochemical industry.
Metals and salts found in crude oil could cause the refining machinery to malfunction. The functioning and workplace safety of refineries are impacted by deposits, corrosion, unwanted emulsion, foam, and poisonous gases.
To improve operational and workplace safety, Kurita offers specialised treatment concepts. Our product ranges and solutions are built on years of process treatment expertise and help lower your overall operating expenses.
Kurita provides a range of products tailored to your needs:
Products from Kurita are used in tank farms, vacuum units, Vis breakers, delayed cokers, hydrotreaters, hydrocrackers, FCC units, reformers, sour water strippers, and amine units in addition to crude oil distillations.
Solutions for Petrochemical Industry Process
Operations disruptions can happen frequently at petrochemical production facilities. Fouling, corrosion, emulsion, and foaming are common problems. This results in hefty operational costs and concerns over workplace safety. The cutting-edge treatment programs from Kurita serve to optimize performance, ensure continued running of your plants, and substantially lower operating costs.
Our skilled professionals will collaborate with you on-site to help you achieve the established objectives because we place greater emphasis on identifying customer needs, goals, and objectives. Kurita customises a solution based on experience and knowledge to fit each customer's specific needs.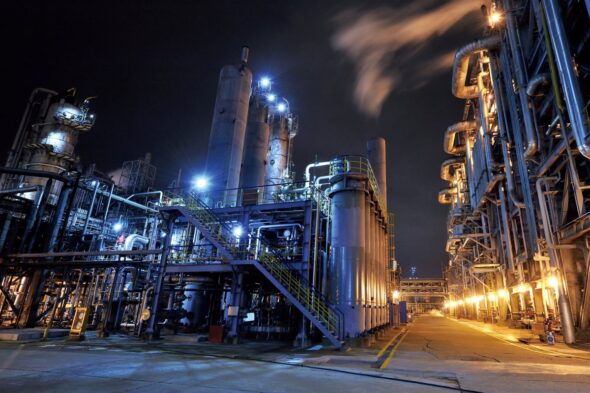 In addition to continuing to develop traditional corrosion, deposit, and polymerization inhibitors, Kurita concentrates on creating novel solutions for olefins plants, such as:
Real Time Monitoring & Control System - S.sensing
A real-time, optimal water treatment service provided through a water treatment management service. It is used in facilities that use water treatment chemicals, such as cooling water systems and wastewater treatment facilities, and combines Kurita's special technologies for measurement, analysis, control, and monitoring.
S.sensing MX - Modular multiparameter platform cooling water monitoring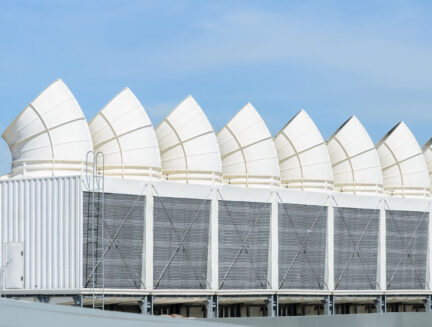 S.sensing CS - Real-time monitoring and dosing control for Wastewater System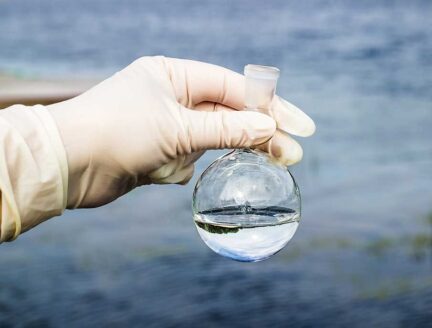 Corrosave® – Environment Friendly Low-Phosphorus Corrosion Inhibitor for CW Systems
For open cooling water systems, Kurita has a patented, ecologically beneficial corrosion inhibition technique called Corrsave®. In low Ca water (soft water) it offers excellent corrosion inhibition, and compared to traditional P-based corrosion inhibitors, it contributes very little P-content to treated water.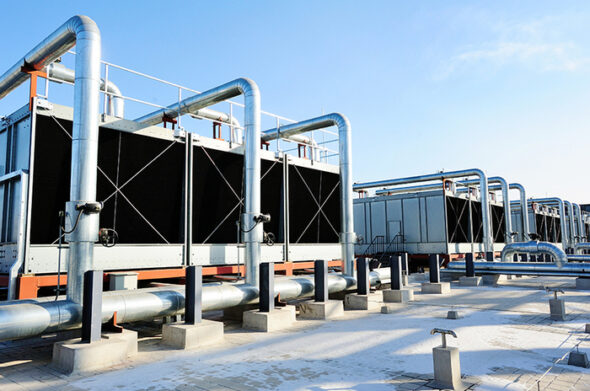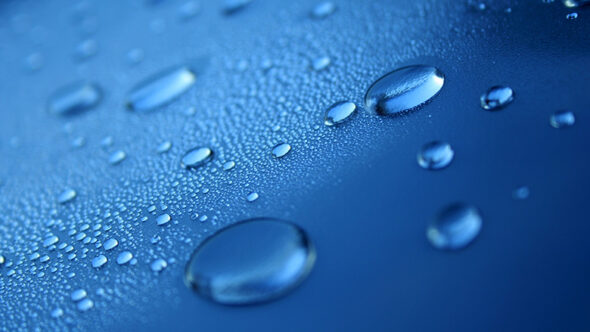 Cetamine® - Patented Film forming Amines Technology
Cetamine® is an advanced and all-encompassing technology for steam generators, boiler water, and closed systems (polyamines or fatty amines) based on film-forming Amines.
HydroBio® Technology: Online Biofilm & Scale Monitor
Scaling and biofouling may appear in water systems with inadequate treatment. Biofilms are a haven for harmful bacteria like Legionella and are a source of microbiologically influenced corrosion (MIC). Additionally, the interior walls of pipes and plant equipment are coated with biofilms and scale, which act as a thermic insulation and cause heat transmission and subsequent energy losses.
This calls for a sensitive biofilm monitoring system that is durable, dependable, and simple to implement.
HydroBio® Advance
Integrating the sensor into a tube design, HydroBio® Advance achieves this combination.
Benefits include:
Timely results; continuous, reliable measurement

Easy results interpretation; proactive decision-making
HydroBio® ASC
It is the new biofilm and scaling monitoring system for cooling water and uses the same basic technology as HydroBio® Advance. It is the ideal system for complete system control and monitoring.
Benefits include:
Just in time treatment control with Online fouling & scaling monitoring
Chemical treatment optimization. Save costs by avoiding overdosage
Smooth plant operation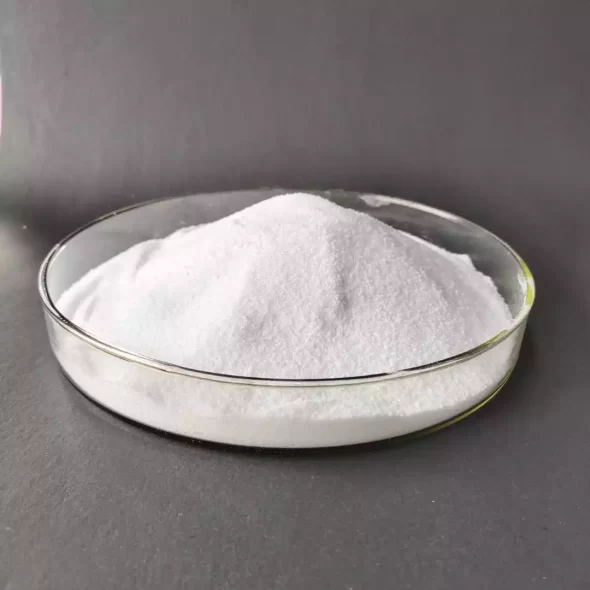 ACF Technology – Ammonium Chloride Free
Ammonium salt deposition is a common problem in petroleum refining plants. Usually, these salts are ammonium chloride (NH4Cl) or ammonium bisulphide (NH4HS).
When ACF products are used in operations, amazing outcomes and are reported. During operation, ammonium salts that have already precipitated can be eliminated by creating liquid salts with a pH of 7. The generated ACF salts can be easily removed from the system with free water due to their high hygroscopicity and strong moisture absorption capabilities. ACF salts will flow with the hydrocarbons in the absence of water. Even if put in excess, ACF won't cause the catalyst to degrade.
Contact us to discuss Kurita´s ACF Technology, Chemistry and field experience to combat salt precipitation and corrosion, caused by chlorides or ammonium salts.
Kuriverter® IK-110 – Biofilm Control Agent for Membrane Systems
Kuriverter® IK-110, a biofilm management product with a Kurita patent, shields your plant from biological influences on the membranes and pretreatment system. RO membrane autopsies confirming show a significant decrease of biofouling.   This simplifies the process of treating water results in a decrease in the overall cost of operation.
NSF-approved Kuriverter® IK-110 is ideal for applications involving drinking water. Several  well-known membrane manufacturing businesses in the world have issued compatibility letters for Kuriverter® IK-110 following extensive testing with various membranes.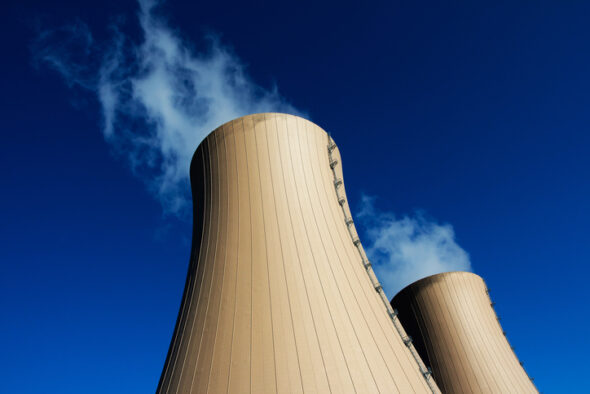 AquaChemie
Kurita's Trusted Local Partner
Kurita's excellent products are responsible a successful performance-based specialty chemical treatment at customer site. The important ingredient in this success is AquaChemie's program administration and monitoring expertise that spans several years. It is based on local team expertise and management service orientation with an unwavering commitment.