AquaChemie is founded and led by industry stalwarts with an unblemished reputation for their depth of industry knowledge and being cognizant of its latest trends. Our founders have led winning teams in global organizations such as Shell, ExxxonMobil, Sabic, and many more. Our well-seasoned team at the helm has got your back every step of the way! AquaChemie's leadership strongly believes in championing ethics, equality, and nurtures internal talent to deliver unsurpassed services to our global clientele.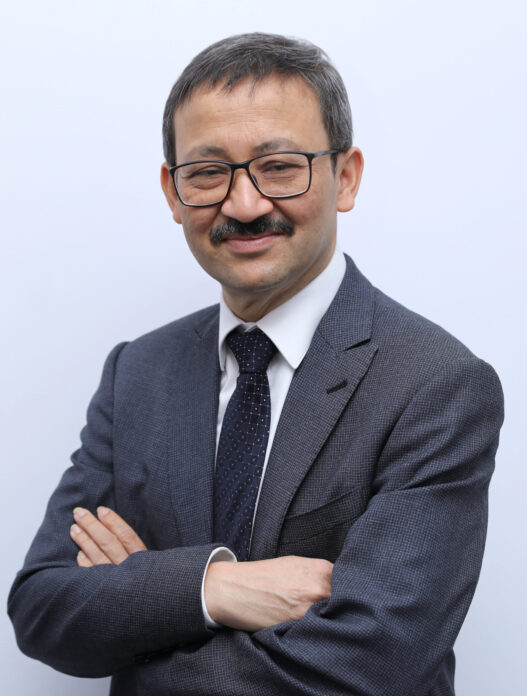 An alumnus of the prestigious IIT Kharagpur (India), Subrato is a highly regarded industry expert with over 25 years of experience in every possible area of the chemical industry. Subrato has ample experience leading teams in the corporate space as well as managing the day-to-day nuances of AquaChemie. His past stints involve leadership roles in companies such as Shell, ExxonMobil, Sabic, and General Electric.
Subrato has been regularly recognised for his foresight and innovation that has helped him grow AquaChemie into a paragon of excellence in the GCC region. His expertise areas include Process Engineering, Project & Production Management, Process Integration & Business Automation along with Operation Research.
Subrato's vision for AquaChemie reimagines the way we innovate and collaborate with our clients to deliver world-class services.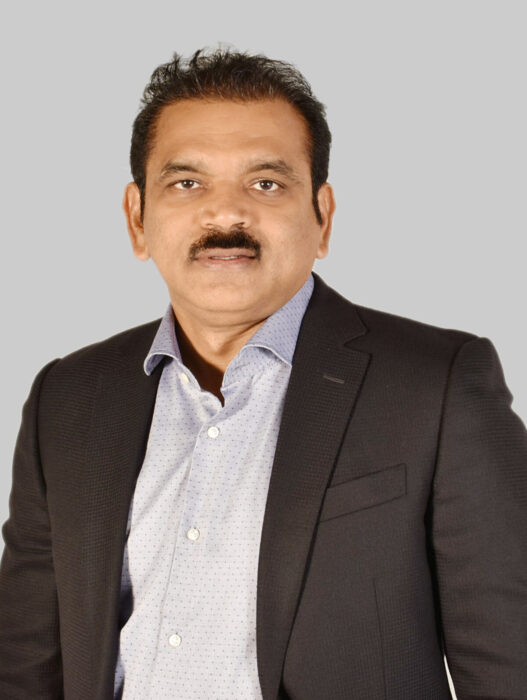 Anand has a 360-degree understanding of the hurdles chemical companies can face in mounting scalable operations. His deep understanding of the industry and decades of hands-on experience make his strategies an indispensable part of our offering to our clients. A Go-Getter by nature and a dynamic sales and marketing professional, Anand is objective and focused in everything he does. His keen insights into the sales cycles are lauded by our customers for delivering unmatched value in their sales and customer journeys.
Anand is a passionate leader who constantly motivates teams and leverages the strength of each individual team member to help our clients achieve their goals. His expertise in managing complex projects and organizing workstreams brings unmatched value to the table. Anand holds a bachelor's degree in Chemical Engineering from Annamalai University (India). He has over two decades of experience, with 13 years of corporate experience in General Electric (GE), in their Water and Process Technology division. Anand is a four-time "Eagle Award" winner from GE, a very rare felicitation for sales and technology professionals.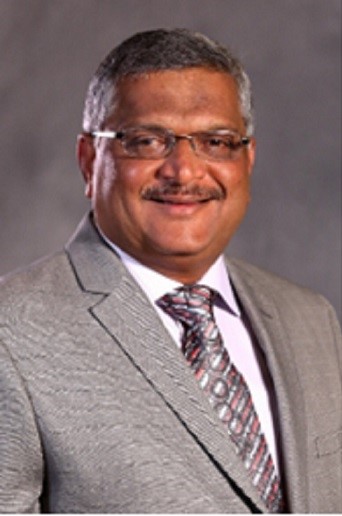 Nandkumar is one of the most sought-after consulting executives in the industry. He brings with him tremendous amounts of knowledge and experience that is truly unsurpassed. His exposure to the industry as a leader and a subject expert brings a unique and nuanced expertise to the table.
He has keen insights into the startup as well as the mid-market and enterprise ecosystem having worked across this spectrum spanning India, Singapore, and China. His advice and association with AquaChemie are invaluable in driving growth and success for us and our customers.
Nandu Dhekne has extensive experience in the water treatment, specialized chemicals, and infrastructure industries. He worked with Ashland, Hercules, General Electric, BetzDearborn, and Ion Exchange for nearly 35 years, holding various executive positions. He was previously the vice president of Solenis Asia Pacific for nearly 5 years and earlier worked as vice president, Asia Pacific for Ashland Water Technologies.
Nandu has been an active member of various business organizations. A few noteworthy ones include American Chamber of Commerce in Bangalore and GE Volunteers (Elfun) where he served as chairman. He graduated from ICT (UDCT) Mumbai with a bachelor's degree in chemical engineering. He has finished the GE Crotonville Senior Executive BMC Program as well as the Harvard Business School Advanced Management Program. He is an IIM Ahmadabad alumnus and a famous UDCT Mumbai alumnus.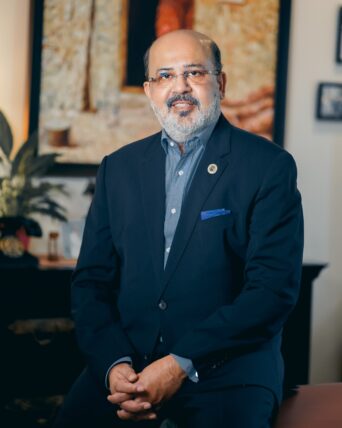 Sunil is a dynamic personality with decades of strong industry experience. He is renowned globally as a thought leader in the industry with an impressive list of achievements under his wing. His broad exposure and diverse experience in business transformation and company development place him in a unique position to assist firms and their executives on creating value through business transformation, sustainability, and international expansion.
He is the Founder and CEO of Ignite Excellence Advisory – A Dubai based Advisory Company and an alumni of INSEAD, Fontainebleau and IMD, Lausanne. Sunil has held a range of senior positions in the Tata Group (a corporate house with over $100 billion in revenue) over the course of his nearly four-decade professional career. His leadership style is based on Tata's unwavering commitment to ethics and excellence. He has a thorough awareness of regional culture, geopolitics, and business potential. Under his tenure, ten new Tata enterprises have established operations in the MENA region.
Sunil's contribution and recognition from the industry is endless. He has received accolades from some of the most prestigious bodies in the world, and justifiably so. 
The Malcolm Baldrige Foundation recognized his global influence and thought leadership in business performance, leading to his nomination to their board of directors in 2015. In 2009, Business Week named him one of the world's "25 Masters of Innovation." Sunil has served on the International Council of the Confederation of Indian Industries (CII), the Advisory Board of the CII Institute of Quality, and the ASQ's Global Advisory Council in the United States. He has also met with think tanks and policymakers from other countries on a regular basis.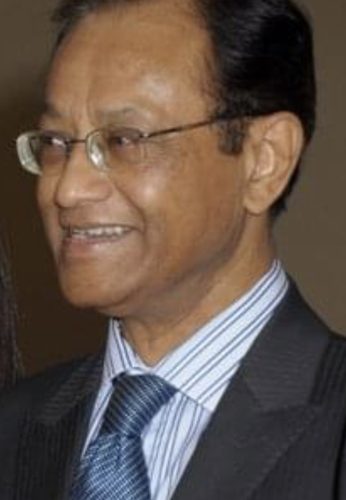 Joined Tata Steel in 1973 and worked in several areas like Coal Mines, Tubes, Ferro Alloys, Cement and Steel. Was a member of the team which acquired Kumardhubi Engineering Works and the Ferro Alloys Unit from Orissa Mining Corporation.
Have served on the boards of Stewarts & Lloyd, Tata Yodogawa, Ipitata Refractories, Tata Pigments, Kalinga Acquatics and Nicco Jubilee Park. Have held positions of Chief Financial Controller (Corporate) and Chief of Strategic Finance. As Chief of Strategic Finance, was involved in M&As and did the divestures of Stewarts & Lloyd, Ipitata Refractories, Indian Steel & Wire Products, Tata Construction & Projects.
Moved to Tata Chemicals as CFO in 2002 and was elevated to Sr Vice President in 2007 and to the board in 2008 with responsibilities on financial accounting, treasury, taxation, IT, supply chain, finance & M&A's, secretarial and legal.
During his tenure as ED & CFO of Tata Chemicals, was involved in several acquisitions such as
Complex Fertiliser unit at Haldia from HLL
Acquiring a 1/3rd stake in IMACID, Morocco for supply of Phos Acid to Haldia
Acquisition of Brunner Mond a Soda Ash company in UK
Acquisition of Magadi Soda in Kenya
Acquisition of General Chemicals in USA
Acquisition of British Salt in UK.
Raised about USD 2.5 billion in funding these acquisitions through multiple instruments such as ECBs, Term Loan B, USPP, FCCB, etc. Was involved in Tata Steel on implementing SAP and for leading the initiative in Tata Chemicals for upgrading SAP. Also led the initiative to set up SAP systems uniformly across geographies in USA, UK and Africa where each one was having different ERP systems.
Served on the Boards of Tata Chemicals (North America), Tata Chemicals (Europe), Tata Chemicals Magadi Soda (Kenya), Tata Chemicals (South Africa) and JOil (Singapore) as well as NELCO and Tata Power Renewable Energy Ltd.
Retired from Tata Chemicals in September 2015 and was appointed as Advisor to Chairman for two years dealing with special assignments which included.
divesting fertiliser business of Tata Chemicals
divesting other group companies
Restructuring initiatives
Banking relationships
Some specific assignments like representations to Government on GST, etc.
SERVED on the boards of Infinity Retail, Tata Consulting Engineers, Air Asia India, IMACID Morocco and Tata Services till SEP 2020
Also chaired the Audit Committee of Infinity Retail, Tata Consulting Engineers, Air Asia India, NELCO and Tata Power Renewable Energy Ltd.
Have been a mentor to different Companies within the group for 15-20 years for the JRD Tata Business Excellence Model (based on Malcolm Balridge Awards).
Was awarded CFO of the Year (cost optimisation) in 2003, CFO of the Year (deal of the year) in 2006, and CFO of the Year (best deal in M&A category) in 2009, by CNBC TV18. In 2003 Economic Times ranked me among the top 10 most powerful CFOs in India.
Was a member of the National Council of CII and Co-Chairman of CII National Committee on Taxation till 2015. Currently on three National Committees of CII on 1) Financial Reporting 2) Financial Markets and 3) Corporate Governance I am a member and trustee of the CFO Board which works on 1) enhancing skills for finance personnel and CFOs and 2) be a sounding board for the Government and provide impartial views on matters of importance . We have worked with the Government on the Economic Survey, Corporate Governance, with IFSC Chairman on making the IFSC effective on the lines of Singapore, with the RBI Governor on banking sector reforms., recommendations on several issues pertaining to independent directors with SEBI etc
Drop us a line!
We are here to answer your questions